Top Performance NBO App
Maximize value for customers & Telco by selling offers that matter.
Pump up your
ARPU
Move customers
to 5%-20% higher
price plans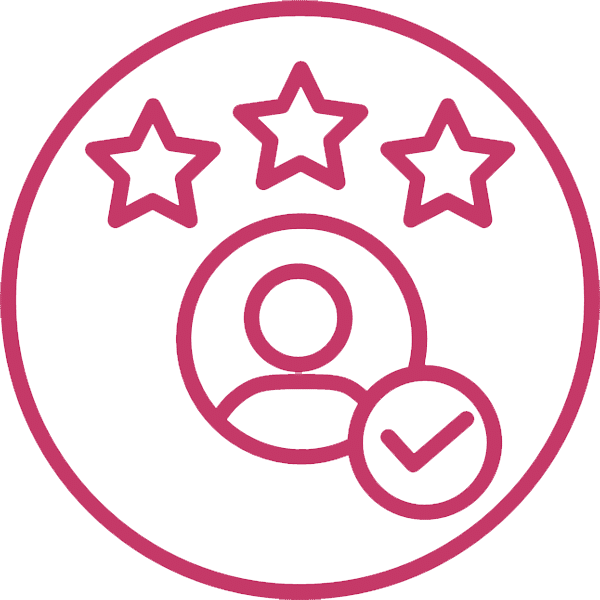 Improve customer
experience
Focus on the offers that matter for your front line, and enjoy 50-90% acceptance rate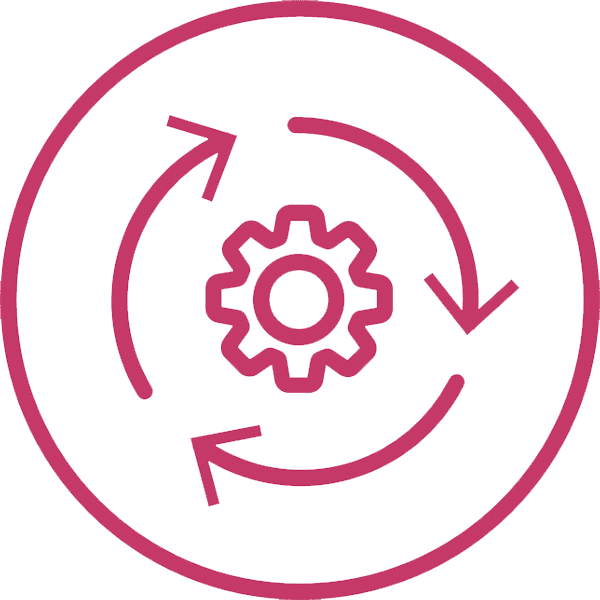 Reduce operational
costs
Eliminate costly manual tasks by running transparent and automated process
Optimize offers based on feedback
Capture and react in real time to customer and sales feedback
What's the best deal you can offer?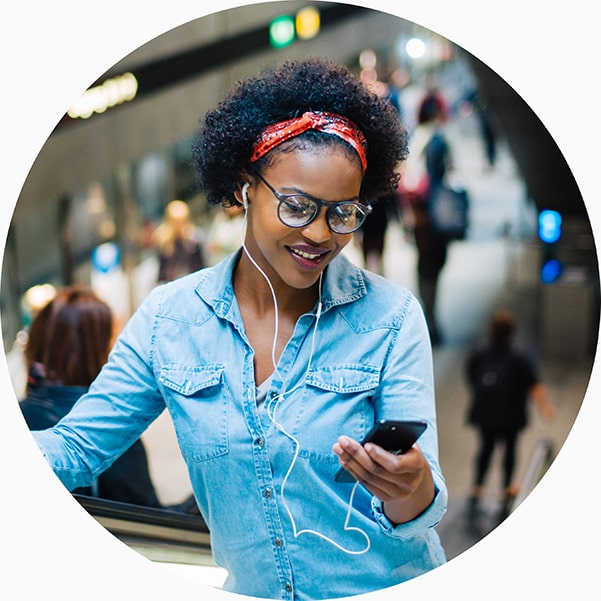 Meet Erica
She's an independent blogger & lifestyle journalist.
Her cell phone is an essential work tool.
Erica pays $19 for 8GB per month.
She usually ends up using 10 GB per month.
Her contract ends in 37 days.
$19 for
8 GB

No offer

The customer expects a special offer but gets nothing instead. Telco has nothing to sell and there are no conversions. Both customer and telco lose.

Difficult to sell offers
Low conversion rate
Customers complain

$19 for
Unlimited

Crazy offer

The customer gets a very good offer for a very low price. It's easy to sell for telco and conversions are high. The customer wins, but telco loses in a long run.

Smaller ARPU
High conversion rate
No options left for future upgrades

$24 for
8 GB

Bad offer

The customer gets an irrelevant or too expensive offer. It's hard for the telco to sell it, so conversions are low. Both customer and telco lose.

Hard to sell offers
Low conversion rate
Customers complain

$24 for
16 GB

Good offer

The customer gets a better plan for a slightly bigger price. It's easy for the telco to sell and the conversions are high. It's a win-win for the customer and for the telco.

Higher ARPU
High conversion rate
Customer happiness improves
To deliver the best experience to the millions of customers you need to answer 5 questions:
1. How do I make sure we have the right price plans?
2. How do I
recommend the
right offer?
3. How do I focus my sales channels on the offers that matter?
4. How do I monitor the business impact of my offers?
5. How do I create and accelerate a learning cycle based on customer & sales channel feedback?
Top Performance NBO provides you with the right tools to respond to all questions above.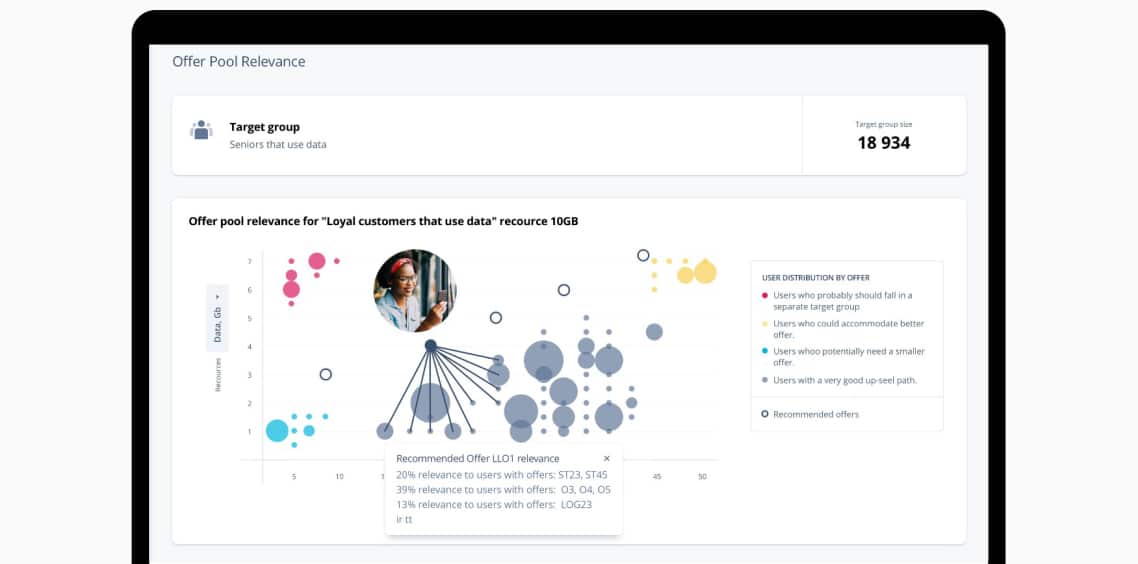 Identify gaps in your price plan portfolio with

Gap Radar
Understand how your price plan portfolio matches customer needs.
Find gaps in your existing offer portfolio.
Analyze the whole customer base or a specific segment.
Overlay competitive offers on your customer base.
Easy & flexible offer maintenance with Offer Manager
Easily manage rate plan, handset and other offers.
Group offers to target specific customer segments.
Easily add custom attributes.


Match offers and customer needs using AI with Recommendations Library
Rate plan recommendations – Match price plans with individual or segment needs.
Handset/ device recommendations – Identify the best handset for every customer.
Digital services recommendations – Identify additional relevant digital services.
Other recommendations – Load your own recommendations.
React instantly to changing market conditions with Strategy Designer
Prioritize different recommendations such as rate plans, handsets, VAS and more.
Manage and adjust recommendations for multiple subscriptions under the same account.
Design segment-specific strategies.
Capture and react to real time feedback from customers and sales channels using Reinforcement Learning-powered NBO algorithm.
See customer experience impact in a single place: track conversions, NBO acceptance rate and revenue change.
Learn more about real time feedback driven offer optimization.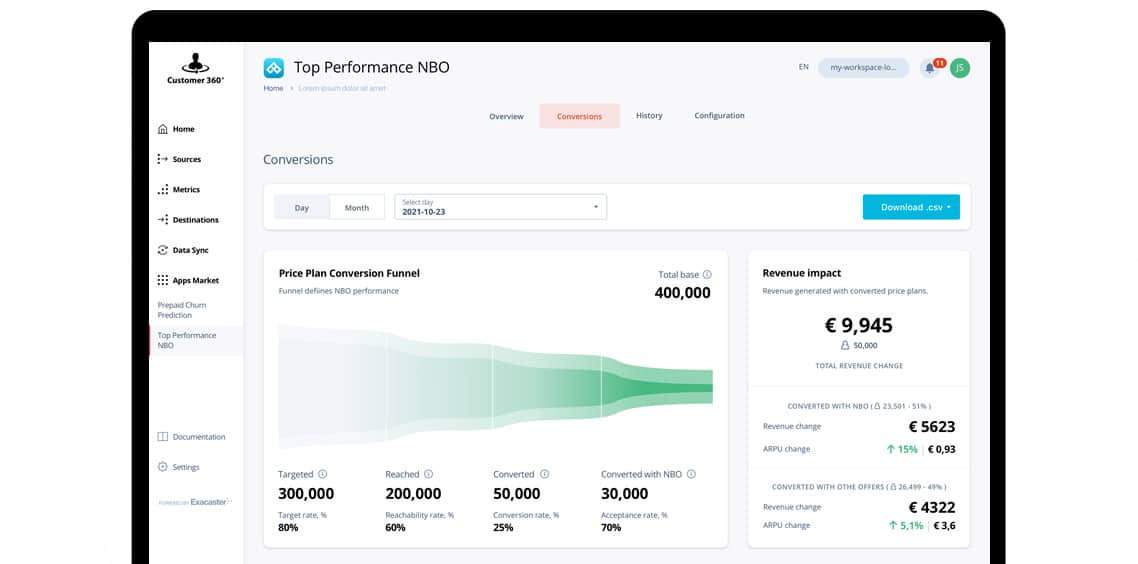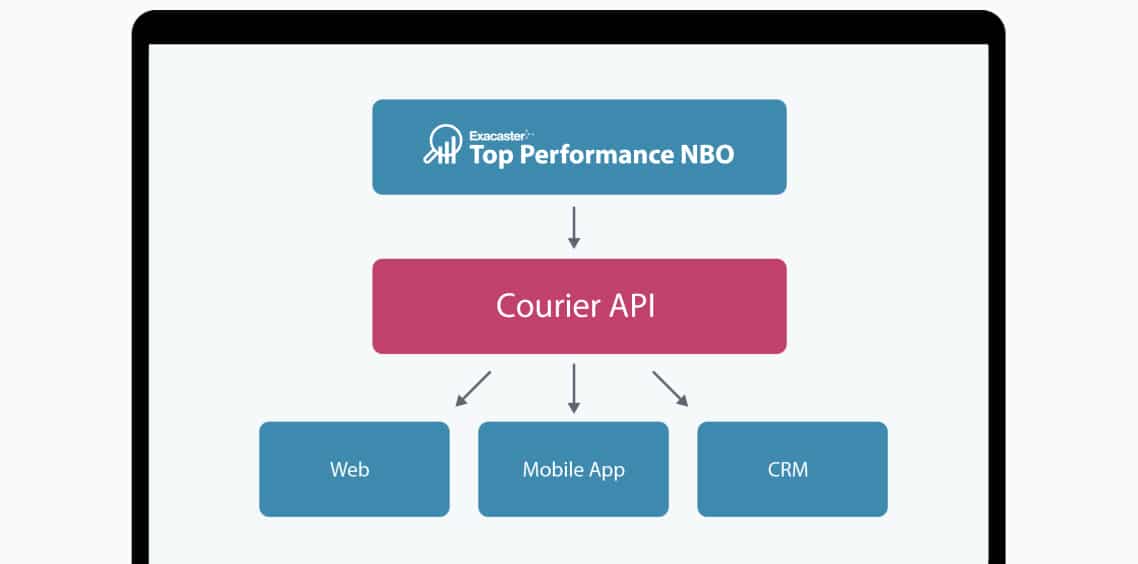 Focus sales channels on the offers that matter with Courier
It's an API, so business systems can extract the latest offers for customers in real-time.
Insert the offers into Web, Mobile apps and CRM via embed code snippets.
Present the most relevant offers to the customer in digital channels.
Ensure the front line agents see the most relevant offers when talking to a customer.
Visualize instantly how sales channel meets customer needs with Deal Radar
Evaluate all rate plan recommendations.
Get an overview of the business impact.
Analyze granular insights at the customer level.
Find explanations on why a deal is "Good" or "Bad".
Track conversions, churn and ARPU impact for every type of deal.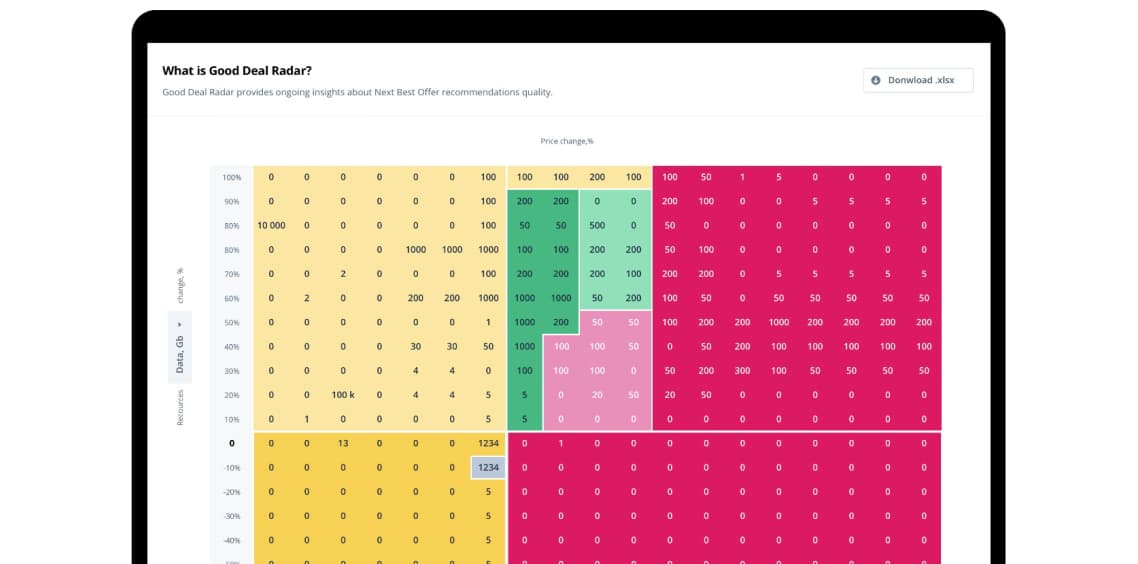 NBO & NBA eGuide: a step-by-step framework on how to succeed in your process
The guide reviews all essential attributes of the Next Best Action (NBA) and Next Best Offer (NBO) process and features implementation strategies that generate substantial business outcomes for telecoms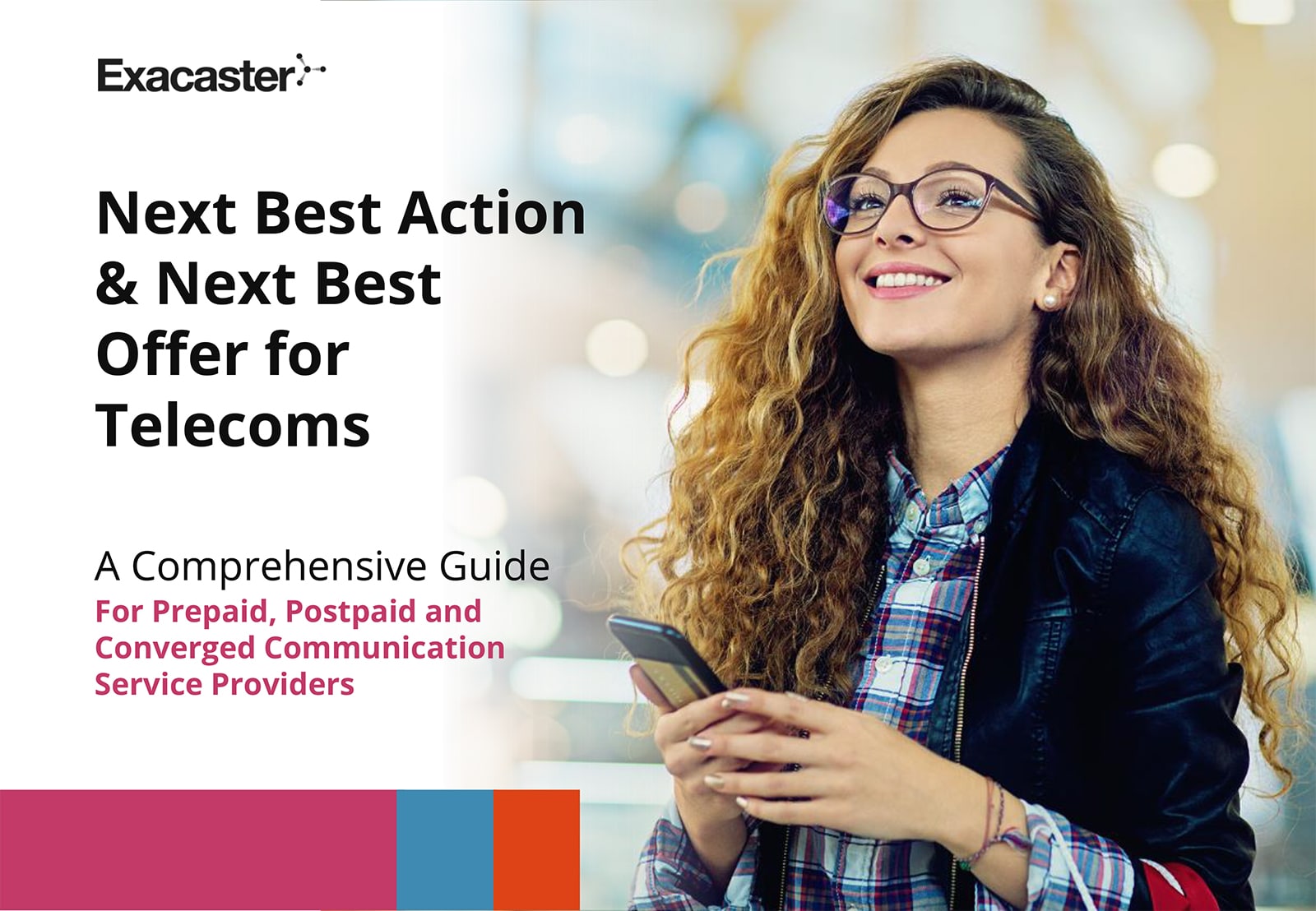 Today, NBA & NBO solutions come in easy to implement, pre-built packages that enable telecoms with little or no experience to tap into advanced digital marketing solutions with near-zero business disruption.
In this comprehensive guide you'll learn about:
What is an NBA & NBO
6 steps of a consistent implementation process
How to build the business case and move your NBA & NBO program to the next level
Our Top Performance NBO App is powered by Exacaster Customer 360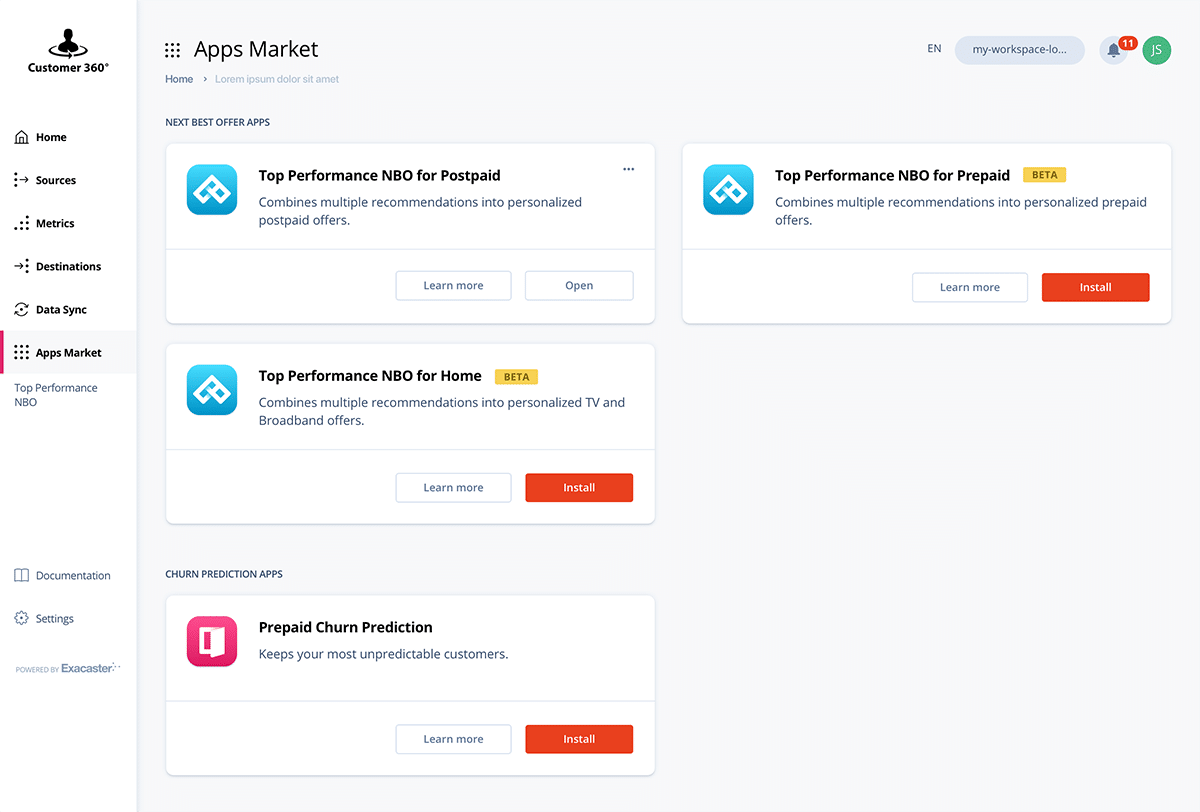 Top Performance NBO App is built on Exacaster's cloud-based Customer Data Platform. This advanced telecom platform provides a comprehensive view of each customer by collecting massive amounts of data from a wide range of sources, such as satisfaction rating, social media activity, device, OTT usage, purchase & billing and digital service usage.
The benefits of our cloud-based CDP App include:
Major cost savings
On-going maintenance & development
Shorter launch cycles
Built-in industry best-practice