Have you noticed how your needs as a telecom client have changed over the last 10 years? If you think it's annoying to get a random, non-relevant offer, you are not alone! This is exactly the kind of problem Next Best Action (NBA) and Next Best Offer (NBO) solve. You reach out to the customer in a meaningful way that makes sense to them.
For telecoms, NBA and NBO are key marketing methodologies that boost revenue, increase sales performance, and improve customer lifetime value. It all occurs in a cost-effective manner through a streamlined, automated, and self-improving process.
Next Best Offer and Next Best Action engines work perfectly to meet the challenges facing telcos today. This post explains how you can implement an NBA & NBO process, step-by-step.
Step 1: Set your business strategy
No matter how advanced the software, it must adhere to business priorities to be effective. For example, you might want to focus on these specific business outcomes:  
Up-selling – You develop relevant mechanisms to increase customer ARPU. The primary recommendation should always have slightly more value compared to what the customer is purchasing today.
Customer retention – Primary offers should always be as good or better than what the customer has now. Emphasis is on retention and ARPU maintenance.
Cross-selling / migration to convergent offering – Strives to always cross-sell home services to existing mobile customers. Adds extra value on top of existing mobile contracts.
Now let's say you want to focus on individuals signed up for Internet service. They might be considering a rate plan, value-added services, such as Netflix's subscription, or different voice packages. If it's the rate plan they're interested in, they might choose to upgrade or renew. This entire customer journey consists of the next best actions and next best offers that will be presented to the customer at key moments. It's essential to map out these pathways to make sure they arrive at the desired business outcomes.
The power of NBA & NBO largely comes from the ability to move across sales silos, however, this also underscores the importance of a responsible team member to guide and monitor the process. An agile approach with top management support is critical as well. Establishing this framework now allows for automation tools to accelerate the business processes later.
Some key areas to consider organization-wide during this phase include:
Strategic Business

– Do you want to focus on a specific segment, product, etc.? Or do you want to adapt your positioning due to market price shifts or economic headwinds?

Customer Base Management

– Check to make sure the NBO KPIs are aligned with the Customer Base Manager's KPIs. Think about how to migrate users from legacy plans to new offers.

Channel Specific

– Confirm that recommended offers are eligible in the recommended channel and that products are in inventory.

Middle Agent Specific

– Are the NBO KPIs and Middle Agent motivation systems aligned? Are NBO recommendations easy to understand?

Customer Specific

– Consider price range, offer relevance, and how to adapt an offer to match relevance. Also, how are you going to handle bad debt or potential fraud?

Situation Specific

– How will NBO strategy change with holidays, significant events, or new location status?
Telecoms have a wide array of channels to reach customers, such as POS, call center or apps/web. Each channel has its own advantages, and customers respond differently to offers according to the context in which they are presented. For instance, a cold service upgrade offer on social media won't get as much traction as an offer to upgrade at the point of sale.
Personalized offerings are the most effective, and the relationships between the product, channel, and proposed actions greatly impact outcomes. Additionally, the cost of each mode of communication must be considered. For example, self-service channels (mobile apps, emails, SMS, push messages, etc.) are inexpensive and have a wide reach, however, conversion rates may be low. Meanwhile, customer care or call center channels have higher conversion rates but with a narrow reach and higher costs.
When it comes to customer context, you want to identify key events (address change, device launch, offer ends, complaints, etc.) and match these events to relevant actions, offers, and channels. In essence, it's mapping out the path of least resistance to reach the desired outcome.
Three different approaches can be implemented, depending on the context:
Approach 1: Detect important events with a special purpose segmentation. One example is accurately targeting an end of contract lifecycle status which comes with a higher probability to renew or upsell.
Approach 2: Detect significant events with IT system triggers. If a user visits your company's Plans & Pricing page, they're actively shopping. This event can be set up to automatically trigger a proactive acquisition, renewal, or upsell campaign.
Approach 3: Detect important events with propensity modelling. Machine learning models target customers based on historical behavior patterns. The likelihood to buy can be measured at the individual level.
Step 3: Define the Next Best Offer selection strategy for every customer context
Don't underestimate your ecosystem's complexity. The telco universe can be up to 10X more complex than a digital retailer's personalization set up. More than 20 major scenarios must be covered by NBA & NBO to achieve full scope in a converged services portfolio provided by a typical quad-play telecom company. Complexity is further increased by value-added services.
Each service category is linked to a service package and each package to a product. From there, a variety of NBAs and NBOs can be chosen depending on factors such as context, channel, and events as outlined earlier. Each Next Best Offer and Next Best Action should be linked to target groups, offer selection algorithms, and offer pools.

Step 4: automate & integrate – jet fuel for success
Many of the steps outlined thus far are undertaken by every telco with varying levels of sophistication. This process is extremely challenging without deep knowledge and automation tools. Telco industry best-practice algorithms, driven by machine learning and AI can save years of work for the internal data science team.
The true power of the Next Best Offer and Next Best Action occurs when the process gets automated. Everything occurs much faster with automation engines compared to manual, siloed methods that cost more and miss opportunities.
Automation enables telcos to execute precisely targeted actions and offers from end-to-end following specific data and analytic flow. Here are the steps:
1. Data Sources – Pull in data from a wide variety of sources.
2. Data Integration (ETL) – Additional required data sets are mapped, identified, and extracted.
3. Data Storage / Data Lake – All data stored securely for easy access.
4. Customer 360 Profile – Data used to construct over 700 metrics about each customer.
5. Analytical Engines – Machine learning empowers engines to deliver NBA & NBO on the right channel, at the best time, and in the appropriate context.
6. Campaign Execution – Data shared with campaign execution and channels simultaneously.
7. Reporting & Visualization – Reports and trend tracking enable continuous campaign improvement.
Step 5: Always start with a small launch
By following Test & Learn methodology you minimize the business impact from any issues undetected during engine and channel development. 
Choose the smallest possible target group for the selected channel. For instance, for an inbound call center, work with only 2-3 agents.
Run the campaign for 2-4 weeks while collecting conversion and feedback data.
Build conversion tracking reports based on collected data while making sure all information is available.
During the Small Launch, focus on three groups of tasks to establish robust governance:
1. Launch – Make internal launch announcements followed up quickly by agent training if needed.
2. Execution Control – Follow the progress during daily reviews (week 1 and week 2), weekly reviews (week 3 to week 8), and monthly meetings. Don't forget daily performance analysis via reports!
3. Adjustments – NBA &NBO engine settings updates for the correction of any issues.
Step 6:

Next Best Offer and Next Best Action

A/B testing for continuous improvement
A/B testing determines which configuration of Next Best Offer and Next Best Action version converts best, and testing is critical for continuous improvement. This occurs in an ongoing manner without business disruption. Make sure you carry out all the changes to live NBA/NBO deployment in an A/B test regime in only one arm and then compare the results. Testing should be set up to be blind, that is, the channel is not aware of the testing or which version it receives.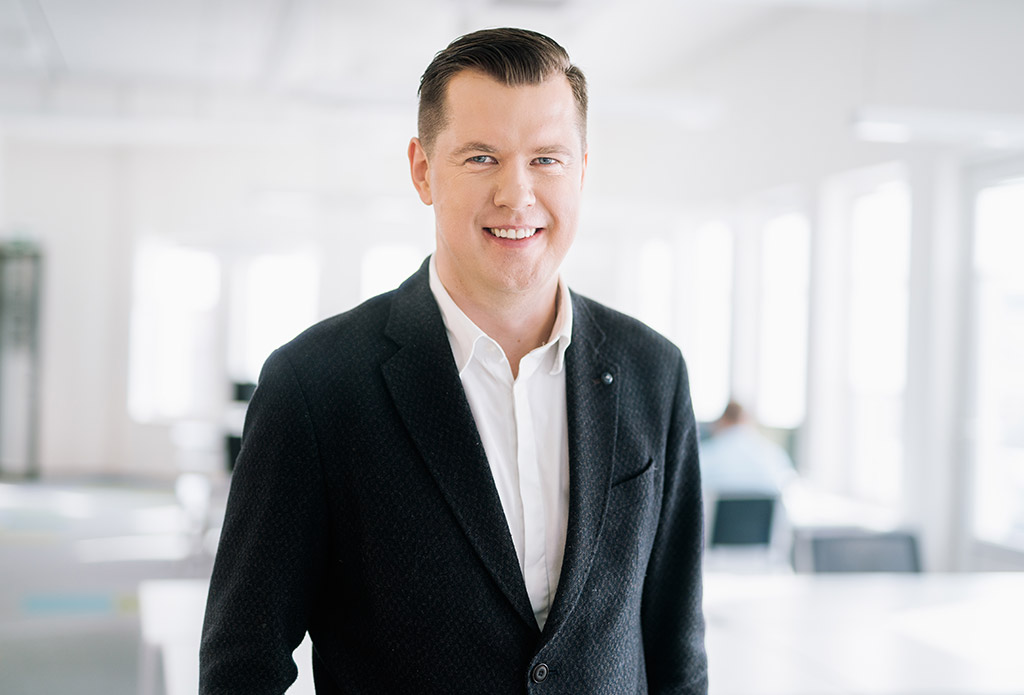 Director of Product and Data Science & Co-founder at Exacaster, Egidijus has over 10 years of experience in applying machine learning tech in the financial, telecom and retail sectors. Whether it's managing customer churn with the newest AI tech, solving sales challenges with personalization or simply bringing full and actionable customer data to the plate, Egidijus purpose is to improve the experience for 100's of millions of telecommunication customers worldwide.