Case Study: Retail One-to-One Marketing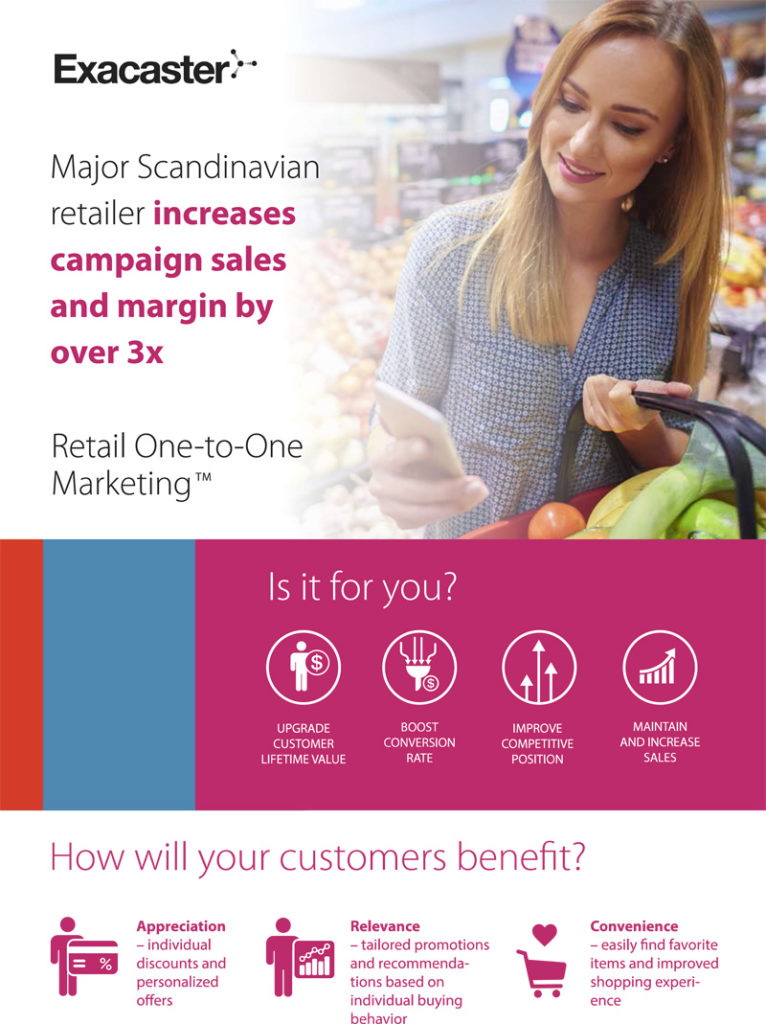 Learn how to increase campaign sales and margin 3x
While personalization is the hot buzzword in the retail community right now – only 15% of retailers have successfully implemented processes to make personalization extremely relevant and possible at scale, confirms Periscope by McKinsey at World Retail Congress 2017.
Siloed processes and data hamper efforts make it challenging to manage customer data and develop personalized content for each individual consumer. Find out how to overcome these challenges cost effectively with open-source Big Data technology stack and our personalization solution for retailers.
In this case study you will learn:
How a major Scandinavian retailer increased campaign sales and margin by over 3X
What are the essential One-to-One Marketing Solution building blocks
How to move from mass offers to behavior-based offers for individuals
Enter your email in the form below and we will send a download link immediately.