Our team
Meet them team behind Exacaster's products and services

Our global team unites 70+ top notch data scientists, engineers, analysts, consultants.
Grow
We love learning and trying out new
things. Constant personal and team
development is in our DNA.
Invent
We use the latest technologies to
pioneer state of the art products and
solutions.
Enjoy
We are honest, simple and connected.
We love to work and relax together.
Who we are?
Exacaster is a big data predictive analytics technology company. We help companies improve the Customer Value Management process and achieve superior growth by making more decisions data-driven and focused on delivering great customer experiences.
We also offer three software platforms that catalyze data-driven transformations in enterprises: Customer Data Platform,
Marketing Automation Platform and The Data Lake.
Our skilled data science team helps telecoms and retailers accelerate the journey with hands-on implementation services including consulting,
outsourcing and 24×7 support.
Management team
Exacaster was founded in 2011 by a group of seasoned marketing and data science practitioners and has become one of the fastest-growing companies in Central Europe.
Deloitte has named us among the top 50 technology companies in the region in 2019. Exacaster was selected as one of 1000 Europe's fastest-growing companies by Financial Times & Statista in 2020.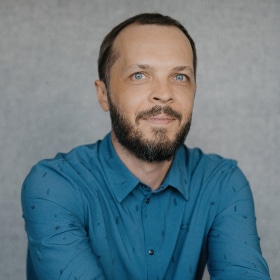 Sarunas Chomentauskas
CEO & Co-founder
Previously Sarunas was leading Product development at BITE (a TDC Mobile telecom subsidiary with operations in Lithuania and Latvia). The product portfolio included Vodafone Mobile Connect, Blackberry, Fixed Internet access, International calls, Telemetry, Mobile internet for phones, VAS and premium services. Before that, Sarunas was COO and co-founder at Metasite, a bespoke software development company.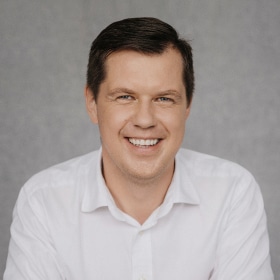 Egidijus Pilypas
Director of Product and
Data Science & Co-founder
Director of Product and Data Science & Co-founder at Exacaster, Egidijus has over 10 years of experience in applying machine learning tech in financial, telecom and retail sectors.
He has a masters degree in mathematical statistics.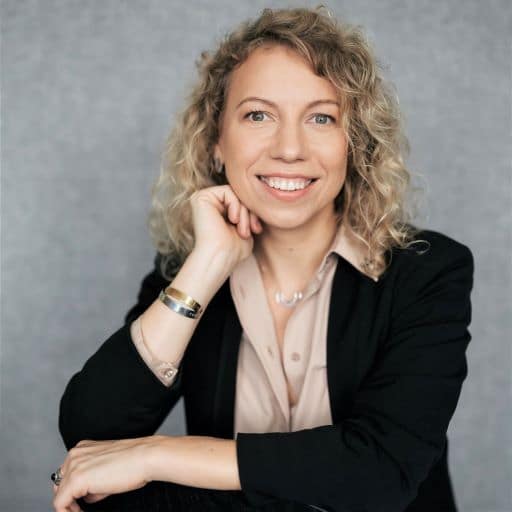 Ieva Blekaityte
Head of People
People & Culture professional with 15+ years of experience as HR head in leading corporations such as Mars, Wrigley, Coca-Cola Hellenic. Ieva shares her experience and passion – building the culture that enables continued personal & professional GROWTH, authentic leadership and wellbeing in a workplace.
2010/2011

Company founded
Exacaster platform for data preparation, churn prediction, campaign management launched
First AI in production for telecom deployed
One of the first Hadoop data lakes in Europe deployed

2012/2013

R&D grant from EU to apply AI for telecommunications
Customer 360 solution based on big data tech stack launched
Retail solution launched
Grocery retailer RIMI Baltic – the first customer that use AI capabilities in retail
LATAM market entered by starting cooperation with major telco group in the region
USA market entered

2014/2015

Next Best Offer solution for prepaid mobile service launched
Knowledge Economy Company award from President of Lithuania
R&D grant from EU to research reinforcement AI applications across multiple industries
An automated propensity modelling tool for 16 telecoms deployed
Contract with a fast-growing Mobile Virtual Network Operator in the USA

2016

Deloitte Technology Fast 50 Central Europe award
R&D grant from EU to research conversational AI and automated insight generation
Real-time reinforcement learning solution for electronics retailer deployed to manage 1000+ product prices automatically

2017

First big data data warehouse solution for telecoms launched
Exacaster platform rebranded to Smart Marketing Toolkit (SMT)
NEWUROPE100 award: among top 100 CEE emerging tech stars by Financial Times
Contract with a major mobile operator in Balkans
Deloitte 500 Fastest Growing Companies in EMEA award

2018/2019

Exacaster Customer Journey – the real-time campaign management platform – launched
Proactive data insight discovery presented at a Vodafone Tomorrow Street global event
Telco data analytics and AI award in the USA for the most effective use of AI&ML technology
APAC market entered
Deloitte Technology Fast 50 Central Europe award

2020/2021

FT1000 Europe's fastest-growing companies 2020 award
Exacaster Customer Data Platform for telecoms launched
Prepaid Churn Prediction App launched
Top Performance NBO App launched
Real-time feedback driven offer optimization launched
2010/2011

Company founded
Exacaster platform for data preparation, churn prediction, campaign management launched
First AI in production for telecom deployed
One of the first Hadoop data lakes in Europe deployed

2012/2013

R&D grant from EU to apply AI for telecommunications
Customer 360 solution based on big data tech stack launched
Retail solution launched
Grocery retailer RIMI Baltic – the first customer that use AI capabilities in retail
LATAM market entered by starting cooperation with major telco group in the region
USA market entered

2014/2015

Next Best Offer solution for prepaid mobile service launched
Knowledge Economy Company award from President of Lithuania
R&D grant from EU to research reinforcement AI applications across multiple industries
An automated propensity modelling tool for 16 telecoms deployed
Contract with a fast-growing Mobile Virtual Network Operator in the USA

2016

Deloitte Technology Fast 50 Central Europe award
R&D grant from EU to research conversational AI and automated insight generation
Real-time reinforcement learning solution for electronics retailer deployed to manage 1000+ product prices automatically

2017

First big data data warehouse solution for telecoms launched
Exacaster platform rebranded to Smart Marketing Toolkit (SMT)
NEWUROPE100 award: among top 100 CEE emerging tech stars by Financial Times
Contract with a major mobile operator in Balkans
Deloitte 500 Fastest Growing Companies in EMEA award

2018/2019

Exacaster Customer Journey – the real-time campaign management platform – launched
Proactive data insight discovery presented at a Vodafone Tomorrow Street global event
Telco data analytics and AI award in the USA for the most effective use of AI&ML technology
APAC market entered
Deloitte Technology Fast 50 Central Europe award

2020/2021

FT1000 Europe's fastest-growing companies 2020 award
Exacaster Customer Data Platform for telecoms launched
Prepaid Churn Prediction App launched
Top Performance NBO App launched
Real-time feedback driven offer optimization launched