Since 2009 Web Summit grew to what Forbes calls "the best technology conference on the planet". The massive event at Lisbon brings Fortune 500 companies, groundbreaking startups and world-class speakers to redefine the global tech industry.  
In past years speakers have included the scientist Stephen Hawking, Tesla co-founder Elon Musk along with celebrities like actress Sophia Bush and fashion designer Alexander Wang. This year included a live-stream interview with whistleblower Edward Snowden discussing the future of privacy and rapper Jaden Smith talking about his water company, Just Water.
Web Summit has grown from 400 attendees to over 70,000 attendees from more than 150 countries. No technology conference has ever grown so large so fast. 
"The conference bridges the gap between creativity and tech while balancing dialogue with the optimistic ethos synonymous with innovation." – Forbes
Despite its label as a tech conference, it became apparent that almost any industry-related or social issue comes hand-in-hand with technology at this time and age. "The halt of global warming, if you will, largely depends on the genius of the young entrepreneurs with cheeky plastic-eating devices, mind-blowing concepts and green apps whom we could witness left and right, from the start-up stands to the podiums at Web Summit." – perfectly defines one of the conference startups, Sapcehuntr.
Exacaster team of Data Science, Product Marketing and Analytics, powered by the #womenintech movement, participated in the conference for the first time and brought these highlights from the conference. 

5G – it's not just another G
"5G + X is the new electricity," said Guo Ping, Huawei's rotating chairman, during a keynote speech at the opening of Web Summit in Lisbon. The "+X" he referenced referred to other technologies that could be paired with 5G technology, such as AI, virtual reality, and smart city technology.
"5G will be the key enabler of the smart world." – Guo Ping, Huawei's chairman
Huawei is said to hold as much as 29% market share in the telecoms equipment industry, making it a leading voice in the push for ultra-fast 5G wireless internet.
Ronan Dunne, executive vice president and CEO of Verizon Consumer Group, appeared on the same stage the following day with his talk "Are you ready for 5G?". He said that we haven't really yet discovered exactly how revolutionary this technology truly is. "It's so powerful, that in truth, the best way to think about it is as a wholly new technology, ushering in a new era of transformation."
Verizon CEO presented the potential of 5G to combat climate change, by delivering innovative new approaches as part of the Fourth Industrial Revolution (4IR) and that will have the eight "currencies" of 5G, defined as:
Data volume – throughput with data volumes up to 10 Terabits per second per square kilometers
Throughput – the speed with peak data rates of up to 10 Gbps
Mobility – mobility with devices "potentially" staying connected while moving up to 500 kilometers per hour
Connected devices – device density support up to 1 million devices per square kilometer
Energy efficiency – a significant reduction in energy consumption on devices and network infrastructure
Service deployment – rapid service deployment
Latency – 5 millisecond end-to-end latency
Reliability – and five 9s reliability
Ronnan Dunne said innovation was key to tackling climate concerns, explaining 4IR could "halt and even reverse the damage set in motion by the previous industrial revolutions".
"Humanity is not going to shrink our way out of this problem. We have to innovate our way out." – Ronnan Dunne, Verizon's CEO
Catching feelings: The strength of experience
In today's experience economy, consumers are demanding unique and meaningful interaction from the brands they do business with. Alicia Tillman, the CMO of SAP presented how we exist in an experience economy and we need to use emotions to create unique and meaningful interactions with consumers.
As humans, we experience 27 different kinds of emotions. From appreciation to amusement, boredom to excitement, envy to awe. And any of those emotions can make or break a company. We have always been drawn to brands that evoke a warm emotion. But in the last 20 years, the way we measure value has shifted quite significantly. In fact, four of the top five most valuable brands in the world are now technology companies, and they don't naturally evoke the warm and fuzzies. 
"Differentiation goes well beyond the features and functionality of the products that we offer to the customers that we serve. Today, business is about winning hearts, minds, and souls. That's how we win." – Alicia Tillman, CMO of SAP
In addition, there are much higher expectations of brands today. The strength of experience in today's "experience economy" means that consumers are demanding unique and meaningful interaction from the brands they do business with. On top of this, SAP's research has shown that 80% of customers have switched brands because of single poor customer experience. 
Technology has shaped the modern consumer and it's shaping the value of brands. By next year it's gonna be a billion devices connected to the internet. It's changing the mindset of the consumer – higher brand expectations, always on and too many choices.
"80% of consumers switch brands due to poor customer experience."
So how do you build meaningful experience management that keeps customers for life? Alicia Tillman says the key is to bring emotions back into the buying process.    
Listen to your customers and act on their feedback. People are tired of surveys with no action being taken, if you're not willing to implement the feedback, then don't ask.   
Create a purpose-driven value. What did your finder want to do in the first place? Show the change and instead of talking about your technology, talk about what matters.
Augment experiences with artificial intelligence and machine learning to create the personalization, that your customers expect. Use data to personalize the customer's experience. 
Get diverse perspectives to drive innovation in your strategy 
Show empathy. Empathy is different from sympathy, you have to genuinely put yourself into the position of those you're connecting with. 
The promise of AI and how it will make marketing more human
While Web Summit was a lot about the promise of AI, one of the key takeaways was the extent to which, at many companies, machine learning has moved well beyond proofs-of-concept to being deployed across the business in ways that are having massive, real-world impacts.
Kristin Lemkau from JPMorgan Chase, one of the world's most influential CMO by Forbes, presented how their company uses machine learning to optimize their marketing efforts. She backed it up by data, showing ads and CTA buttons optimized through machine learning that break known design conventions which proved to perform up to 40% better than human-proposed solutions. 
Here is an example of AI tool that generated improvements for an ad that would sound more human:
"Embrace the rise of the machines." – Kristin Lemkau, CMO of JPMorgan Chase
Werner Vogels, Amazon's chief technology officer, gave a keynote sharing of how Amazon has been using various machine learning techniques since its founding to help forecast demand for individual products. Vogels said that annual improvements had been merely incremental until 2015. Then Amazon switched to using deep learning methods and AI, which is based on multi-level neural networks, which mimic, in a loose way, the connections in the human brain. Ever since Amazon saw a 15-fold increase in the accuracy of its forecasts, a leap that has enabled Amazon to roll-out its one-day Prime delivery guarantee to more and more geographies.
"I'm a strong believer that, at Amazon, if we stop innovating, we'll be out of business in 10 to 15 years." – Werner Vogels, Amazon's CTO
The panel-talk 'Rebuilding Trust in Tech' with Ro Khanna, a congressman in the Silicon Valley, and president of Microsoft, Brad Smith, also briefly touched on AI, describing AI as the combustion engine, and data as the fuel that keeps the engine running. It was stated clearly: "AI is arguably the thing that will shape our economy for the next three decades."
The conference was closed off with words from the inimitable Margrethe Vestager. The EU Commissioner for Competition talked about the need for regulation on technology companies, future regulations for AI, digital rights, climate change, data protection, and how democracy "needs to take place in the open". Known as the woman who fought Google and won, her oversight, respect, and knowledge of all corners of the technology world were clear to everyone in the audience.
"The artificial intelligence you want must serve humans." – Margrethe Vestager
Our team's recommended presentations
There is quite a number of great presentations which you can find at Web Summit 2019 channel. Our team recommends not to miss these ones:
Lastly, fascinating numbers behind Web Summit 2019
70,469 participants
46.3% of women
163 countries
1,206 speakers
22 stages
2,150 startups
1,221 investors
2,526 media
8,500 developers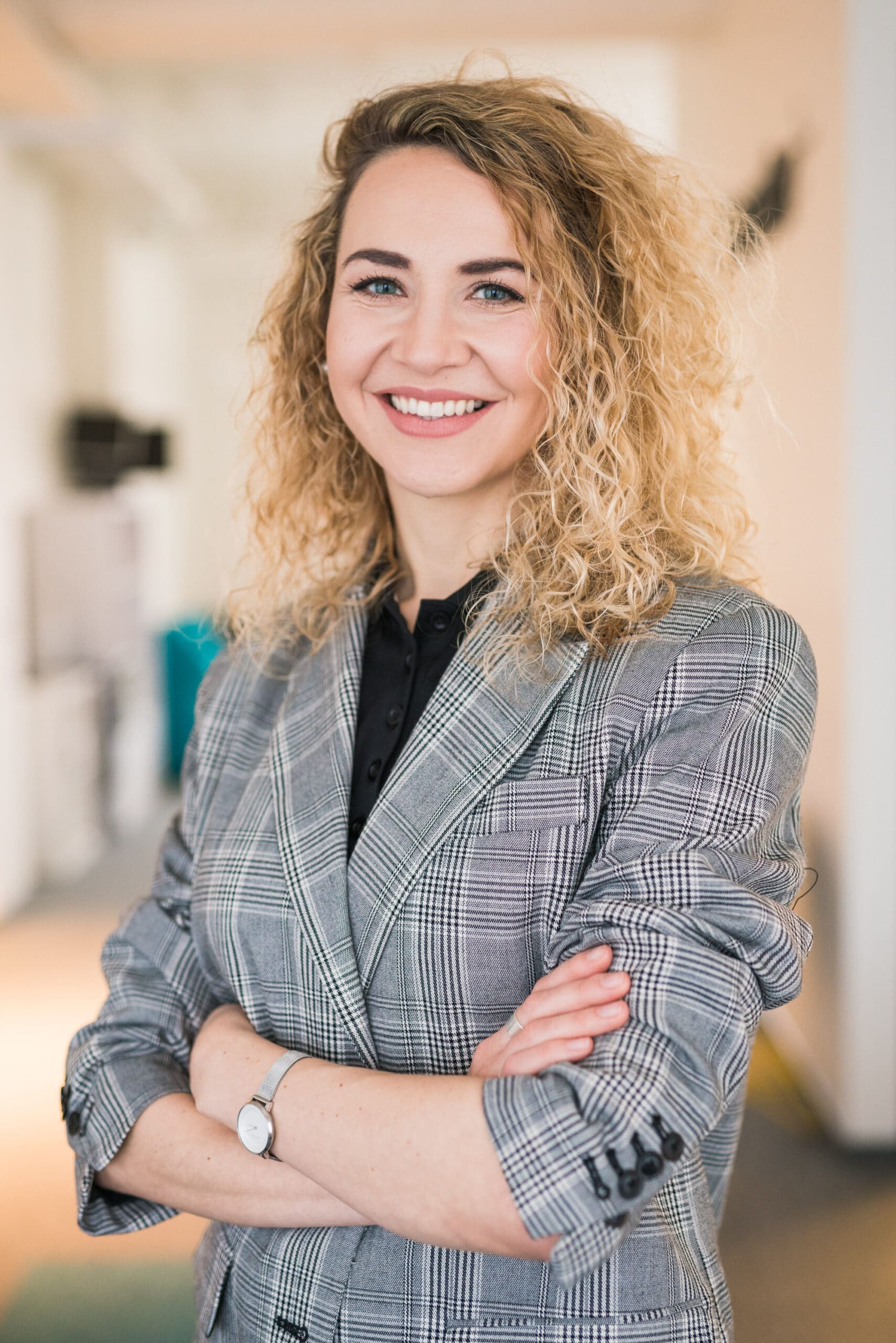 Product Marketing Manager Egle Zuzeviciute is bringing years of digital marketing experience, creating go-to-market strategies and supporting product positioning while analyzing the competitive market and creating content marketing.