Consumer expectations are becoming more demanding every day, and Artificial intelligence (AI) is seen as core technology across Telco's digital transformation journey, especially for its ability to automate the processes.
While many operators are working on cost optimization initiatives, in fact, successful telco future lies in the ability to leverage existing assets and go beyond traditional services.  Few transformation areas are impacting revenue growth and customer experience management the most:
Data centricity: making the value of a unified customer or household data.
360-degree omnichannel customer experience management.
Expanding the portfolio of own and partner services for up-sell and cross-sell.
There are many AI solutions designed for improving customer experience management in the market, but only a few can qualify to serve specific and complex telco needs. Operating in the Telco industry for nearly a decade across the globe, we help companies to provide seamlessly integrated experiences to customers on their phones every day, as well as to increase user loyalty and reduce churn rate.
Cutting edge AI-powered technology can serve numerous needs that range from tracking customer or household data across all touchpoints, to delivering precise automated recommendations based on hundreds of telco metrics.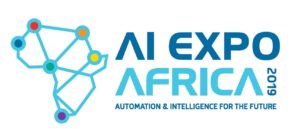 Exacaster is exhibiting in AI EXPO Africa on Sept 4-5 in Cape Town. Visit us @ Innovation Caffe to talk about bringing AI technology to enhance your customer retention or Next-Best-Offer activities!
Learn more about AI Expo Africa 2019 here.