Software engineers have long been the most sought-after and best-remunerated tech specialists out there. But the tide is turning, and data engineers are now the most in-demand professionals. Data engineering is having its golden age now, boasting the highest starting salaries across the IT industry, with headhunters seeking even freshly-minted engineers. So, what should a beginner data engineer expect?
Šarūnas Chomentauskas, CEO of data analytics provider Exacaster, says that data engineering is among the most coveted and fastest-growing tech areas globally. "This trend is apparent not only abroad, but in Lithuania too. We're looking to expand our headcount by 30 percent to meet the demand, and we're offering highly-paid positions to data engineers. It's a trendy occupation, the demand for which is only going to increase as businesses realize the true value of data," he explains.
According to Chomentauskas, until quite recently data scientists were the most in-demand ones. But practice shows that more than 80 percent of data-related processes involve data engineering. So one data scientist might need to be supported by four data engineers.
Data engineers get excellent working conditions and competitive salaries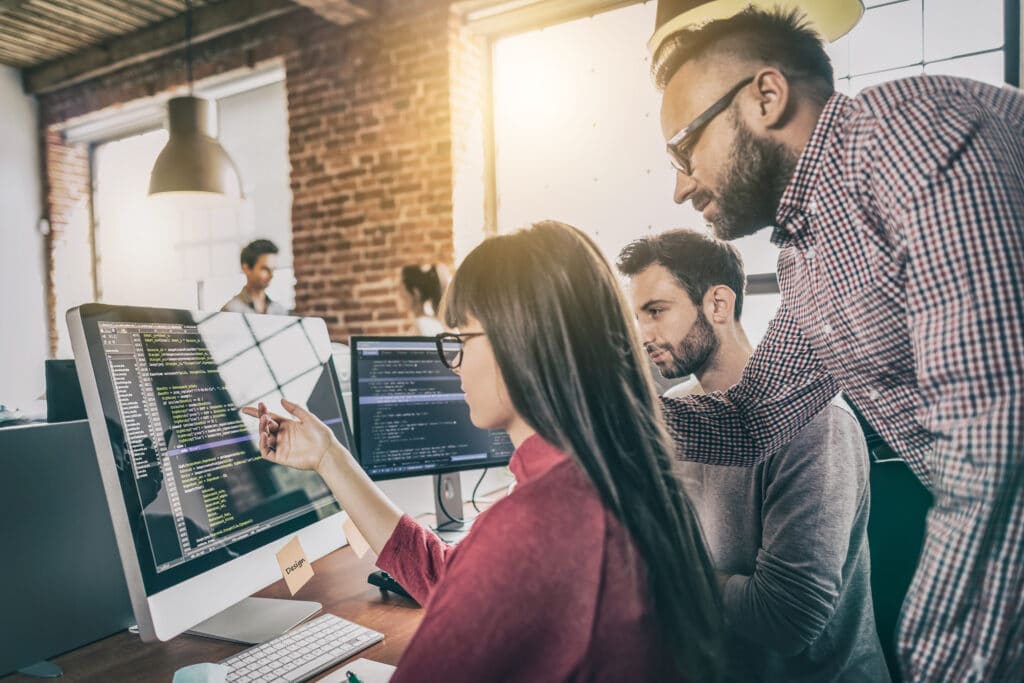 The demand for data engineers is growing at warp speed, and employers are facing the challenge of a low supply of such professionals in the job market. "Businesses are in great need of data engineering talent and offer well-paid positions, but few institutions train such specialists, making data engineering talent hard to come by," adds Šarūnas Chomentauskas.
Indrė Kaikarė, CEO of the jobRely recruiting agency, confirms that the demand for data engineers is accelerating in Lithuania, and this relatively new occupation is already in the top ten of fastest-growing professions.
"Currently, more than sixty data engineering positions in Lithuania are being advertised on LinkedIn job search platform alone, while only around 150 specialists are available on the job market. We clearly see how the demand outstrips the supply," she adds.
According to Kaikarė, salaries offered to data engineers are also on the rise. Depending on experience, a mid-level data engineer can expect a net salary of 2,000 EUR per month, while senior level and lead positions pay 3500-4000 EUR after-tax monthly.
In addition, Kaikarė notes that employers are often willing to retrain their employees to make up for the lack of data engineers. Data scientists, analysts, and software developers are among those being upskilled most frequently. 
Exacaster CEO Šarūnas Chomentauskas says that his company often needs to train employees for data engineering jobs, even if they do not have previous experience working with data engineering tools. Database specialists and back-end developers retrain most often.
Exacaster is currently looking to hire 15 data engineers. In addition to well-paid positions, the company offers the opportunity to work on global projects – from Lithuania to the US – and other benefits. For instance, employees get Excaster shares after working at the company for just half a year. They also receive 2,000 EUR a year for professional development (books, seminars, conferences) and have a day dedicated to off-work training every other Friday. 
Lithuanian universities get down to training data engineers  
Universities and several other private education institutions are starting to train data engineers. Still, there is going to be a while until newcomers fill the existing gap in the job market.
Last year, Kaunas University of Technology (KTU) launched a Data Science and Engineering undergraduate degree program, the first of its kind in Lithuania. The first class will complete their studies in 2024. According to Kristina Šutienė, Associate Professor at KTU Faculty of Mathematics and Natural Sciences, the new program was conceived in response to job market demands and consultations with the business community. 
"This degree program combines two skill sets needed by today's data specialists. The first is data science, based on data analysis using mathematical models. The second is working with state-of-the-art IT systems to manage data, including mining, collecting, storing, visualization, and even IT system development. Since the program consists of several tracks, students can choose to specialize in the area they are most interested in," explains Šutienė.
Interestingly enough, while studies in the IT field are typically more popular with men, the new program received equal interest from both genders. Around 50 students are going to be admitted to study in the program this year.
EdTech startup Turing College is also seeking to help satisfy the rising demand of data engineers in the market. The first Lithuanian startup accepted by the Silicon Valley Y Combinator, Turing College has presented an innovative concept of data science training to the European market. The Turing College curriculum is developed to prepare market-ready data science specialists in 6 to 9 months based on the partnership between business and education. Instead of a diploma, graduates receive a job offer.
The EdTech startup currently trains data scientists, who can opt to focus on preparing for a data engineering role at the end of the program. According to Giedrius Žebrauskas, Head of Education at Turing College, these studies are one of the fastest ways of becoming a junior data engineer. In the future, Turing College is planning to have an entire program dedicated to training data engineering specialists.
"We are seeing the increasing demand with our very own eyes, as every week we are getting queries regarding available data specialists from potential employers," says Žebrauskas. "There is a lack of people who can work in data-related roles, so data specialists – analysts, scientists, engineers – receive better pay than the market average and excellent working conditions even at beginner level. Our observation is that the demand for data specialists is going to rise even faster than that of software developers."
jobRely CEO Indrė Kaikarė summed up the current trends by stating that with increasingly more businesses building their growth on data, the need for data engineers is going to surge. "If we do not act soon, many businesses will falter, not being able to hire necessary employees. The demand for data engineers might need to be filled with specialists from abroad," she believes.