Exacaster, a software company that helps telecoms and retailers engage with their customers better, has been named in Deloitte's Technology Fast 50 Central Europe 2019 – a ranking of the 50 fastest growing public and private technology companies.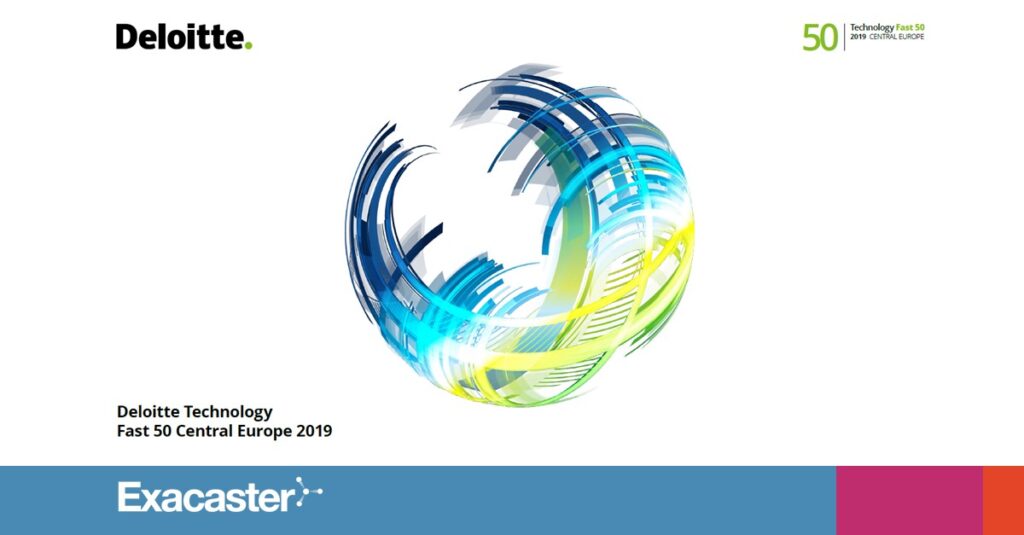 The program, which is now in its 20th year, recognizes and profiles fast growing technology companies in the region working in sectors such as software, hardware, fintech, media and entertainment, communications, healthcare and life sciences, and environmental technologies.
Business growth is measured by the average increase in revenue over the last four financial years (2015 to 2018). Exacaster demonstrated 474% growth over that period and took the 44th seat in a plane among the fifty fastest flying innovators in Central Europe for a second year in a row.
Sarunas Chomentauskas, CEO of Exacaster pointed out: We are on a long-term mission to automate most customer-base management decisions with AI. By focusing mainly on telecoms and retailers, we can offer state-of-the-art customer profiling, AI-powered Next-Best-Offer and marketing automation capabilities that few other companies worldwide can match.
Five Lithuanian technology companies were nominated for the technology Fast 50 Central Europe this year with the first-place winner Voltas IT, a company which launched a professional easy-to-use automotive diagnostics system that has gained huge success among drivers worldwide.
Gavin Flook, Clients & Industries Leader at Deloitte Central Europe noted, "Every year I think that we have seen the peak of innovation and imagination, and that next year's Fast 50 will fail to live up to expectations. Every year I am wrong. Every year, the Fast 50 continues to deliver a bubbling cauldron of creativity and breakthrough ideas."
Access the full report of the Deloitte Technology Fast 50 in Central Europe here: www.deloitte.com/cefast50
Exacaster is a big data and predictive analytics technology company. It provides end-to-end AI solutions in 10+ countries worldwide helping telecoms to address key marketing, personalization and customer experience challenges. Exacaster's Customer Data Platform and Marketing Automation Platform enhance consumer experiences across all touchpoints and provide a personalized experience at every step of the customer journey.