Informa's Telco AI World Summit brings together top experts and executives from around the world to discuss and showcase the use cases of AI, analytics and automation. The annual event, which normally takes place in London, was this year held virtually on the 10 – 11 November 2020, due to the pandemic.

The main topic of the summit this year was, ADVANCING NETWORKS AND CUSTOMER ENGAGEMENT by discovering new opportunities with AI, analytics and automation.
One of those on the virtual stage was Sarunas Chomentauskas, CEO and co-Founder of Exacaster. He gave a talk on "How Customer Data Platforms (CDPs) Revolutionize Customer Experience and Personalization" during a stream called "Driving business value".
The presentation went through the following topics:
What are CDPs & why telecoms need them
CDPs and telco digital transformation
How CDPs help to turn a top-notch customer experience into a reality using 5G network capabilities
How CDPs enable the management of telco offerings and save effort on implementing Next Best Action or Next Best Offer solutions.
Even though the event is over, you can still watch Sarunas's presentation here.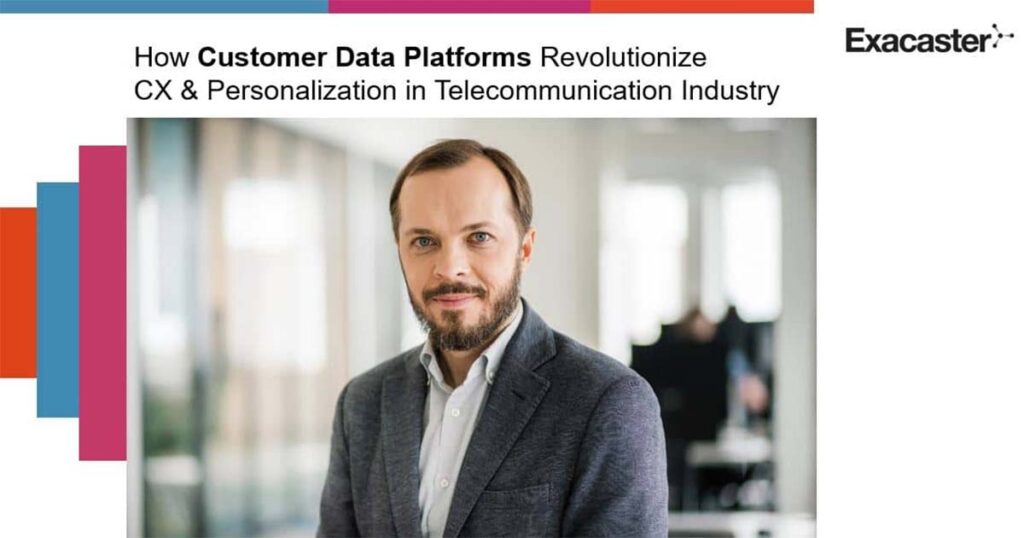 Learn more about the Telco AI World Summit 2020, the speakers, and what went on at their website.