The cancellation of the Mobile World Congress (MWC) 2020 in Barcelona has left companies counting the cost of potential business losses. It can get extremely painful for smaller technology companies or even devastating for startups.
Exacaster, an AI-powered marketing automation software company from Lithuania (EU), has been waiting for exhibiting in the biggest mobile technology show for nearly 10 years. "We were dreaming to participate in MWC ever since we founded the company but managed to get ready for it only this year." – says Sarunas Chomentauskas, CEO and Co-founder of Exacaster. "It's a big loss for us as we were going to launch our new Customer Data Platform for telecoms and find new customers as well as handful leads at MWC to work with."
Instead of losing the momentum, the company tried to catch up: it set up the series of online webinars and built an exposition stand in its local office in Vilnius for the demonstration of its new product to employees, clients and partners.
"We have erected a stylish vintage bookstore which represents a personal approach towards every customer. That is exactly what our technology empowers. With Exacaster Customer 360 platform, telecoms get access to a unified view of their customers and can hyper-personalize their offers. "– states Egidijus Pilypas, the Director of Product and Co-founder of Exacaster.
Collecting diverse customer data from the siloed systems is one of the biggest challenges that telecommunication companies are facing today. Not only does the new Exacaster platform automates this process, but it also allows preparing data easily and fast for any further use: business intelligence, personalized marketing campaigns, artificial intelligence algorithms, and more.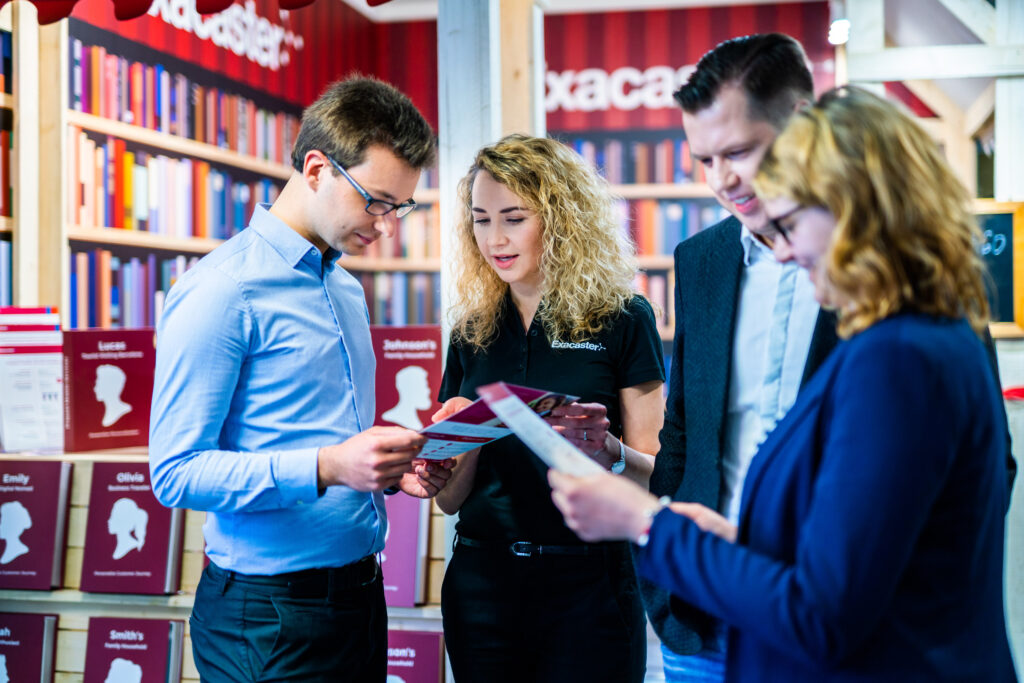 Sarunas Chomentauskas points out that the number of digital services provided by the telecoms is growing and the variety of data formats related to 5G services is increasing constantly. To date, major telecommunication companies are collecting customer data by deploying engineering projects, where data from different sources is unified with the help of customized coding. It is an expensive and slow way to manage big data, often followed by mistakes, such as multiple redundant offers provided to the same customer.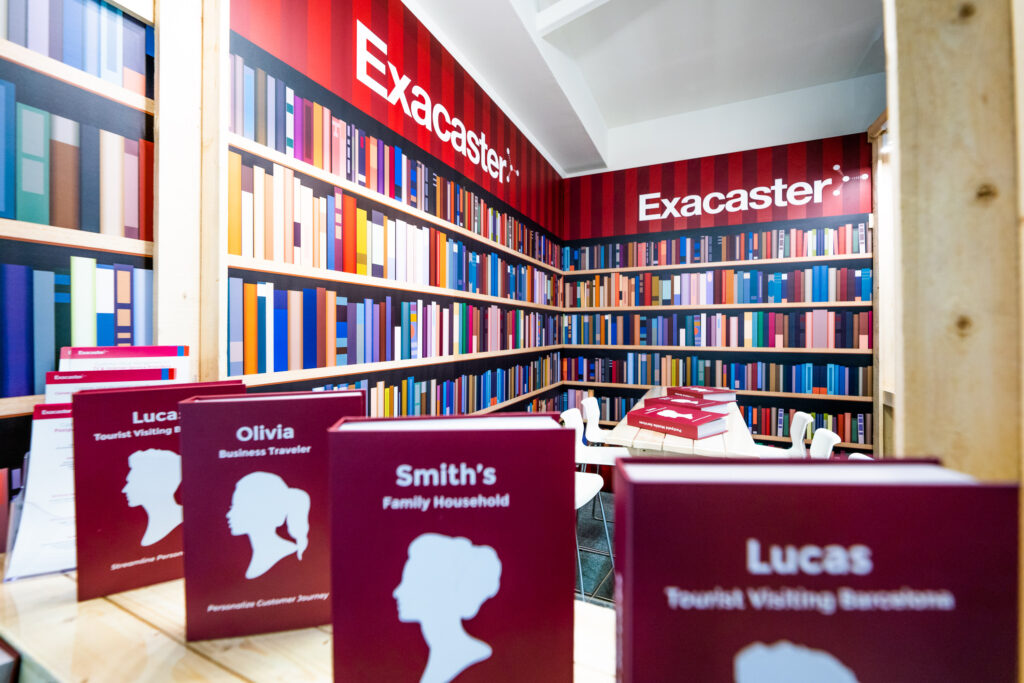 Nowadays, consumers are connecting with brands in ways no one imagined just a few years ago. Customers expect to be treated by brands like human beings, and not like random numbers in a spreadsheet. This obliges telco marketers to personalize their content in order to improve the customer experience.
Furthermore, more and more consumers have a growing interest in how their personal data is being used. Regulatory bodies across the world have taken an interest in how marketers are using the data of the customers. One example is the General Data Protection Regulation (GDPR) in Europe.
Exacaster Customer 360 platform is made to tackle both data management and privacy protection challenges. It enables robust large-scale data management processes with very little effort. Telecoms can now collect, unify and utilize data easily and without the support of IT or software development teams. Customer 360 platform helps telco marketers and customer base managers to achieve personalization at scale by automating processes at every step of the customer journey far above valid industry standards.
From proactive and spontaneous activities, up to customer interactions being optimized and enhanced in real-time, the AI-driven Exacaster customer data platform can reward organizations with stronger customer relationships, more up-sell and cross-sell opportunities, and better ROI.
For more info about the customer data platform launch, check the following video: