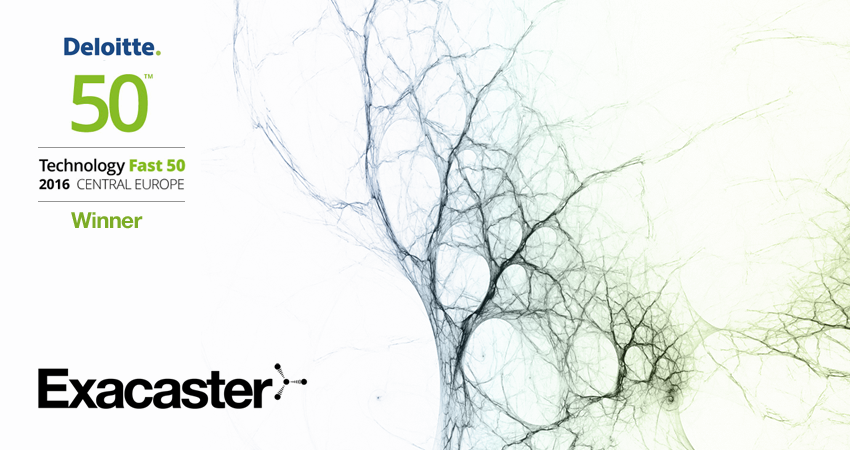 Exacaster, a leading big data predictive analytics technology company providing software and machine-learning algorithms for customer churn prediction, up-sell targeting, product recommendations, segmentation and real time dynamic pricing has been recognized for its outstanding business achievements winning a Deloitte Technology Fast 50 CE award.
The award places Exacaster among Europe's elite high tech companies for executing on its high performing business strategy and innovations in applications of big data predictive analytics technologies.
The Deloitte Technology Fast 50 Central Europe program annually recognizes and honors the 50 fastest-growing private and publicly held technology companies in CEE, based on revenue percentage growth over a four-year period.
"Our success – reflected by our 408 pct revenue growth rate – relies on patience, long-term view and customer value orientation," said Sarunas Chomentauskas, CEO of Exacaster. "The field of predictive Big Data analytics is going through hype cycles right now, however having been building a sustainable business in this area for five years we can see where this field is heading over the next five years. Data analytics is fundamental to companies' financial success, and when Big Data hype ends analytics will remain in high demand. We are here to make sophisticated data analytics more efficient and effective in a sustainable way."
The company's flagship offering, the Exacaster Smart Consumer Marketing Suite, helps telecom and retail marketers visualize data, do usage and churn prediction with propensity models, execute model-driven or event-triggered multi-channel campaigns, personalize product recommendations, offers and measure campaign impact. At present Exacaster is crunching behavioural data on more than 20 million consumers daily for its enterprise clients.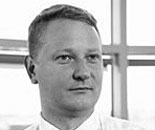 "We operate near a thousand predictive models on our SaaS platform weekly", noted Saulius Maslinskas, CTO of Exacaster. "Having been running advanced Big Data analytics in production for over five years, today we are managing Hadoop clusters with half a petabyte of data, and north of 600 billion records."
Exacaster customers include Tele2, Ultra Mobile, Carolina West Wireless as well as Millicom / TIGO and TeliaSonera group companies as well as leading grocery and retailers.
"A key element to our strategy has been to actively pursue and service enterprise customers all over the globe," said Sarunas. "At present Exacaster big data predictive analytics platform has been deployed in over 12 countries in Europe, North America and South America, and in addition to our main headquarters in Vilnius and existing sales office in New York City we are currently laying plans to open a technical support center in Miami which would be focused on serving our growing customer base in South and Central America.
"The biggest challenge we face is finding best ways to accelerate the growth of our team's talents and productivity. Fast growth means everyone on Exacaster team must learn very fast so that we can do more every quarter – and I am convinced we will continue to be successful in following this route into the future."
For more information about Exacaster, please get in touch:
Jolita Bernotiene
Head of Sales
+370 636 06 360 (Europe)
+1 646 559 7400 (U.S.)
jolita@exacaster.com
www.exacaster.com