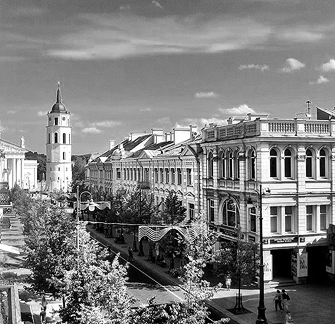 The view from Exacaster office balcony
Open positions at our Vilnius office as of today

Exacaster is a rapidly growing big data predictive analytics technology company developing state-of-the-art platforms and applications that rely on advanced machine-learning algorithms and innovative massive scale data processing techniques.
Our software solves mission-critical big data analysis and prediction problems across organizations in telecommunications, retail, financial services, energy and beyond. Our areas of expertise span neural networks, random forests and propensity modeling. Our tools of trade include R, SPSS, SAS, MatLab, HBase, Mahout, PIG, HIVE, Impala, Java, Python, Spark and Hadoop.
We are looking for brightest minds in machine learning, high-performance computing and data visualization to join our team.
If you share our passion about academic-level technical sophistication, the highest standard of performance and production quality, and ever new technical challenges, be sure to get in touch with us.
Submit your application